Adding a koi pond to your yard can provide a great way to increase your relaxation at home and give your property a sense of tranquility.
However, pond maintenance can become a challenge for many homeowners as it differs from other types of home maintenance. Some of this comes from having to care for koi fish. Not many people are familiar with koi fish care.
While koi fish are intelligent and resilient creatures, they also require different care than other types of pets. Before you start constructing a koi pond on your property, you must learn how to keep these creatures happy and healthy.
This article will cover the basics of a good koi pond filtration system and how it keeps your pond and fish healthy.
Basics of Koi Pond Filtration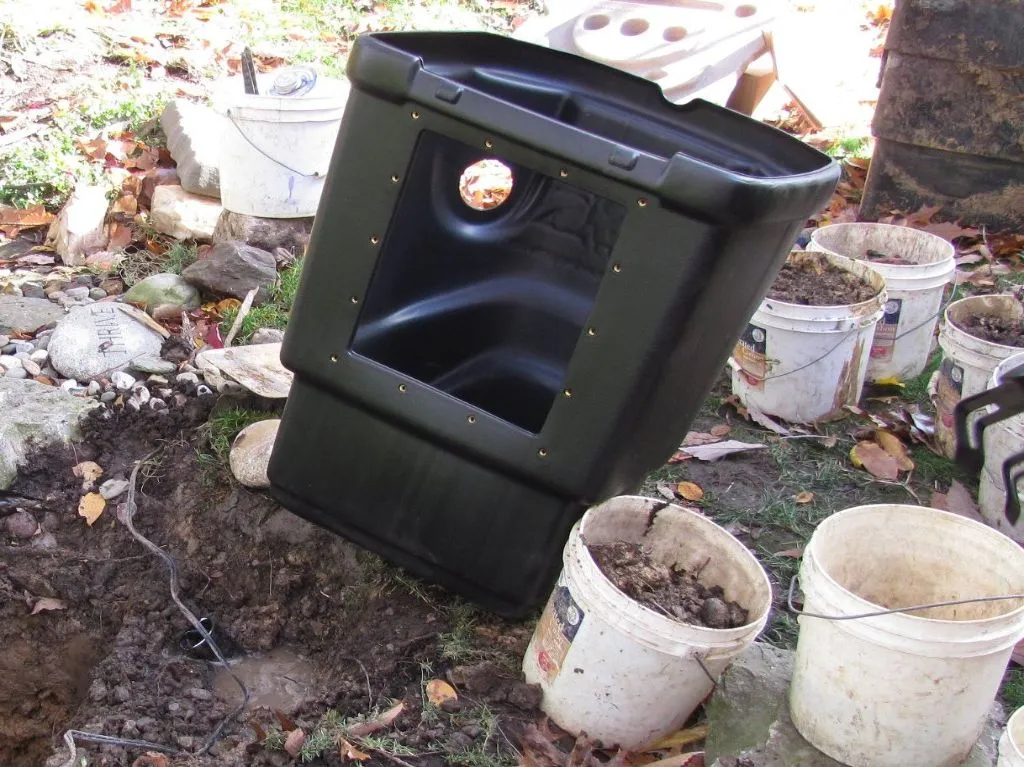 In a koi pond, the filtration system is responsible for circulating the water and keeping it free from bad bacteria and debris.
Without a filter, your pond water would quickly become full of dirt, insects, and waste. It would become unsightly and be an unhealthy environment for your fish. This is what makes having a koi pond filtration system essential when it comes to having a healthy koi habitat on your property.
Koi pond filters clean the water of both biological and physical contamination, both of which can be detrimental to the health of the creatures in the pond.
This means pond filtration systems must excel in two different areas at once, making it challenging for some homeowners to find the right one.
The Biological Stage
The filter's biological stage helps regulate waste products in the water and maintain a stable ecosystem. Additionally, filter systems that utilize UV-light technology to kill harmful microorganisms that enter the environment.
This stage is vital to the health of your koi fish. Homeowners will be hard-pressed to find another way to address these concerns without a filter.
The Physical Stage
Pond filters also help keep the pond free of physical contaminants. This stage of the filter system helps to remove algae, insects, and plant material from your pond. This reduces the stress of pond maintenance for you.
It's crucial to find a filter system that provides both types of protection, as it will ensure your pond remains healthy and clean.
How To Choose The Best Pond Filters
You will need to consider several factors when choosing the best pond filters for your property.
We have already covered the two stages of filtration, so the first step is to find a filter system that provides biological and physical filtration.
Next, you should consider the size of the pond and purchase a filter rated for around double the size of the pond on your property.
While purchasing a filter rated for a larger size than your pond isn't completely necessary, it makes a wise choice. Smaller filters will struggle to keep the pond clean, leading to increased energy costs and strain on the unit. However, over time, the savings on repairs and electricity make purchasing a more powerful unit more than worth the price.
Still, the cost of your koi pond filtration system remains an essential factor to consider.
Installing a pond on your property can be an expensive project, so finding the best prices on components can help significantly. Shopping around and exploring reviews online make excellent ways to reduce the overall cost of your koi pond and ensure total satisfaction with your purchase.
Pressurized vs. Non-Pressurized
Another factor to consider when choosing a filter for your koi pond stems from whether you want a pressurized or non-pressurized system. Both of these types offer different advantages, so you must understand the difference between the two.
Pressurized Filter Systems
Pressurized systems make an excellent option for many homeowners because of how much water they can handle.
These filters prove powerful and can handle large volumes of water quickly, with the added advantage of water-level installation. Although these filters can sometimes deplete oxygen levels in the water over time, they still remain popular with many homeowners.
Non-Pressurized Filter Systems
Non-pressurized systems operate differently but can still be effective in many circumstances as they allow for higher levels of beneficial bacteria.
Although you may find installing the filter box more challenging, these systems offer excellent biological filtration and solid overall performance. As an affordable option for koi pond filtration, non-pressurized designs still deserve consideration.
Conclusions on Koi Pond Filtration
The koi pond filtration system you choose will play a crucial role in keeping the water in your pond clear and free of contaminants. While a wide range of effective filters is available, take care to choose a filter that offers adequate protection and sufficient power for the size of your pond.
Depending on the size of your pond and your budget for the project, your ideal filtration system may vary. For example, non-pressurized systems are often a more cost-effective option, while pressurized systems offer superior performance.
While choosing a filter may seem complicated, an experienced pond company can make it easy to select a filter material and system.
Koi Pond Services in Charlotte, North Carolina
Incorporating a water feature such as a koi pond can really elevate the look of your outdoor space. There are a lot of factors that go into the installation. The filtration system must be installed correctly to ensure your koi fish are living in a healthy environment.
If you plan to install a koi pond at your home, the process can sometimes be overwhelming. However, you can minimize your stress and reduce the landscaping project cost by working with an experienced local pond company.
Our team knows all about koi pond filter technology and can help you choose the perfect filter system for your koi pond. At Charlotte Backyard Ponds, we proudly provide relaxing outdoor spaces to North Carolina residents and always strive to simplify the process for our clients. We also understand that budget matters, so we always offer fair and transparent pricing.
Fill out our contact form today if you need help installing a koi pond filtration system or repairing your existing filter.